VASCHY Lightweight Water Resistant Toddler backpack Daycare Preschool Backpack for Children Boys and Girls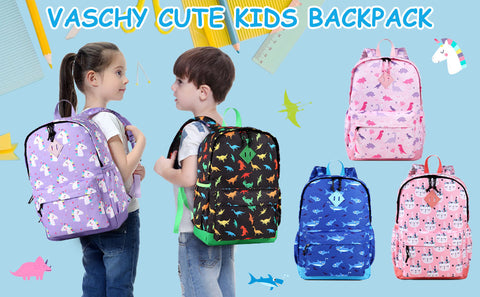 Vaschy products are made with the highest quality workmanship, machine washable fabrics and safe for children. Inspired by the artwork of a loving artist, our exclusive collection channels her spontaneous use of color and childlike sense of wonder. The collection of the kids backpack captures the spirits of imagination and fashion which inspire your little one to own their dreams.The Vaschy preschool Toddler Backpack provides a way for kids to proudly take responsibility for their favorite toys, blankets or books everyday.
MADE FROM CHILD-SAFETY MATERIAL
Dimensions:11*6*14in/28*15*36cm(WxDxH),
Weights 0.7LB/0.32KG,Capacity:13L.
Inner divider fits the A4 tablet, activity books, etc.holds a lunch bag, two small notebooks, two books and both side pockets are for water bottle.
It's been a handy way of keeping their belongings (journals, books, collected treasures, etc.) well organized.
Padded shoulder straps ensure the comfort when holding the little backpack.
HIGH QUALITY DETAILS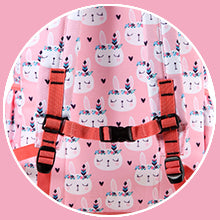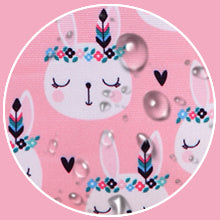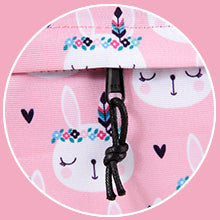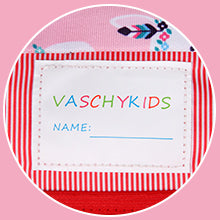 The preschooler backpack is made of durable water-resistant polyester which is lightweight and easy to clean. The child-size backpack is perfect for toddlers going to preschool or play dates. The adjustable padded shoulder straps offer support and comfort while the adjustable chest strap stabilizes the load throughout the day's activities.